Time to put a spot light on a few of my latest Etsy finds and favorites. As you probably know by now, I've had my Etsy shop open for quite some time but some of the unexpected delights of Etsy are finding shops that make awe-inspiring handmade goods and gifts. It's my mission to share some of those amazing shops and finds with you!
This little gem (Sorry couldn't resist!) is such a fabulous find. Mandy of Unique2ChicDesigns handcrafts these necklaces and so many more that are one-of-a-kind and truly unique. Personally, I'd love one of these on the gem rock itself, I think it'd make a wonderful paperweight or fabric weight for seamstresses and embroiderers like myself. I'm always in need of a little inspiration and beauty in my sewing studio.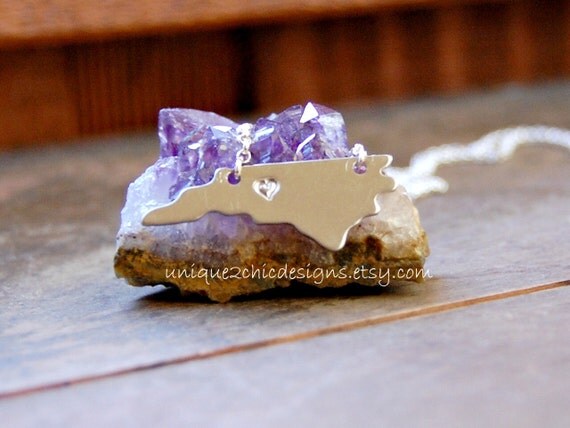 Next up is the Little Miss Po Bean owned by Angie. This shop sings to me every time I visit it, the colors are vibrant and happy and I can tell she takes great pride in her craft. I know how time consuming sewing can be and am so happy I ran across her shop because sometimes I just want something pretty to use and not have to make it myself – because it may never get done!
How about this gorgeous blue and green fused glass necklace pendant by Wizard Glass Fusing? Noel is from my neck of the woods, she's out of Central Florida as well, and though I haven't met her in person yet she radiates such a friendly and vibrant personality. This pendant is so stunning, I absolutely love anything blue, especially deep hues of blue and aqua like this and her craftsmanship is beautifully executed!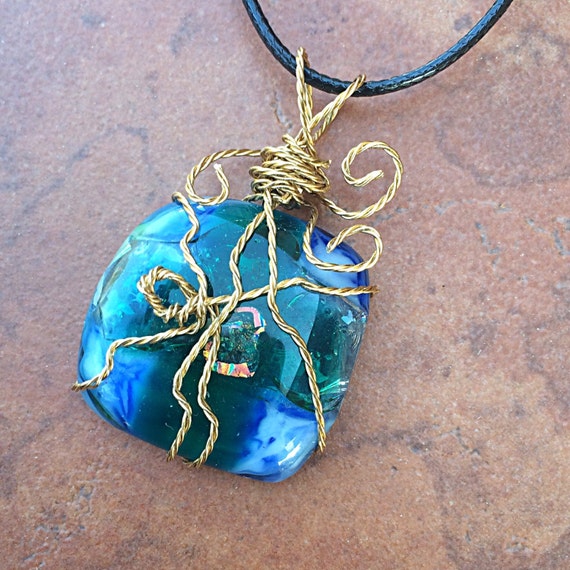 One last beautiful find I came across was this Pressed Rose Resin Ring by Perfectly Bloomed. I love anything "Rose" related because my maiden name was related to roses. I love how Dakota hand-crafts each of these rings and presses these flowers into resin so expertly. I would totally wear a ring like this, especially out on dates with my hubby. 🙂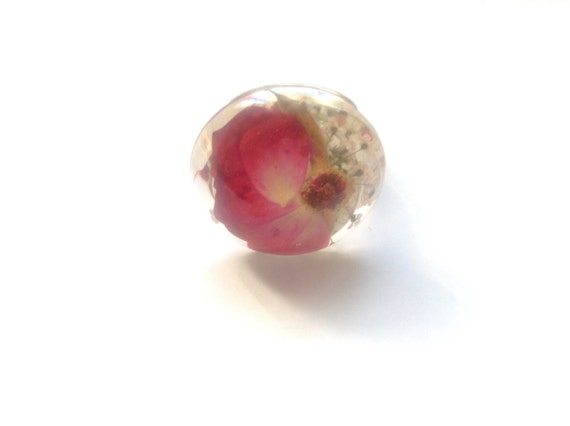 I hope you enjoyed my newest Etsy finds and faves as much as I have. If you have some time, stop on over to their shops and see if anything strikes your eye. I love supporting local artists and shop owners because I am one too, and know the love and dedication we put into our work. 🙂